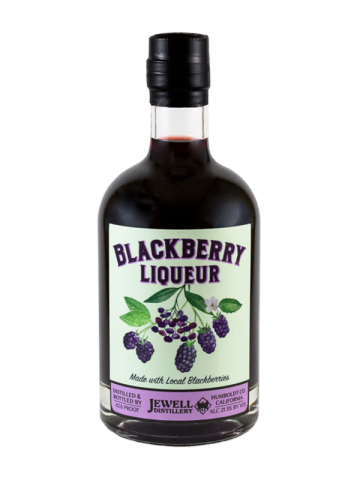 $25.00
Currently out of stock
Blackberry Liqueur
42.6 proof – 21.3 % ABV – 375 ml
Ingredients: Our Blackberry Liqueur started from locally harvest berries, made into blackberry wine that we distilled into brandy. We then blended the brandy with pure blackberry juice and a small amount of simple syrup to create this exceptional tasting liqueur.
Tasting Notes: Capture the essence of summer with aromas of warm blackberries clustered on the vine. Medium bodied with flavors of ripe sweet/tart blackberries well balanced with a hint of alcohol and a slightly sweet finish.
How to Drink: This seasonal spirit is best enjoyed sipped as a cordial and in delicious craft cocktails.
Black Berry Liqueur Cocktail Recipes