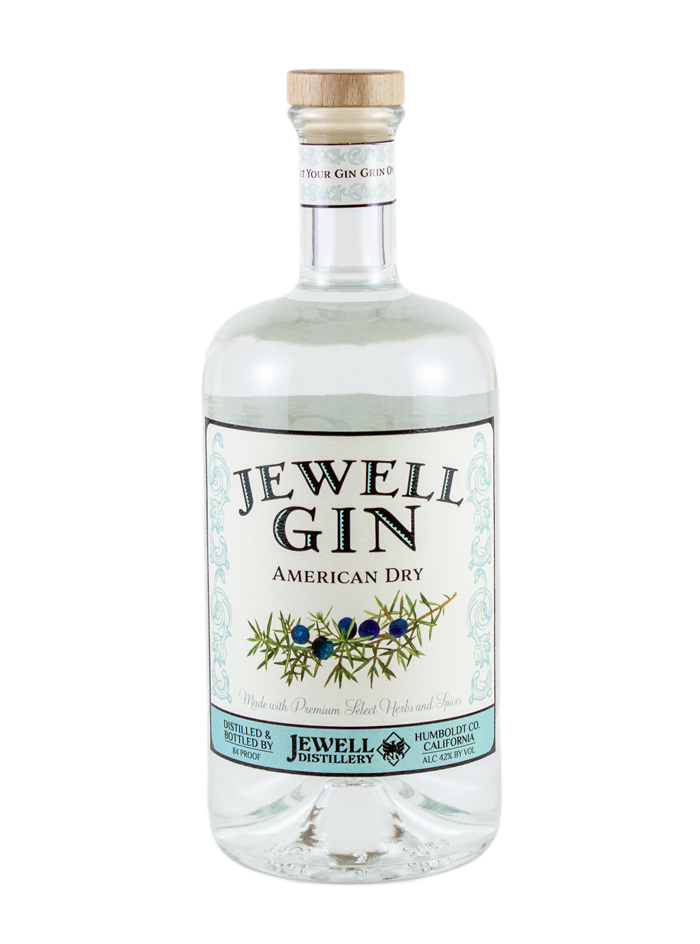 Jewell Gin – American Dry
84 Proof / 42% ABV
American Dry Gin from Jewell Distillery is distilled with organic Italian wheat using traditional Gin spices along with chamomile, rose petals, Szechuan peppercorns and fresh lime.
This premium spirit is distilled and blended with pure spring water collected in the mountains of Humboldt County, California.
This is our take on a "London Dry" style Gin, with a balanced flavor profile and an exceptionally smooth finish.
Enjoy our latest gem ~ American Dry Gin
Cheers!