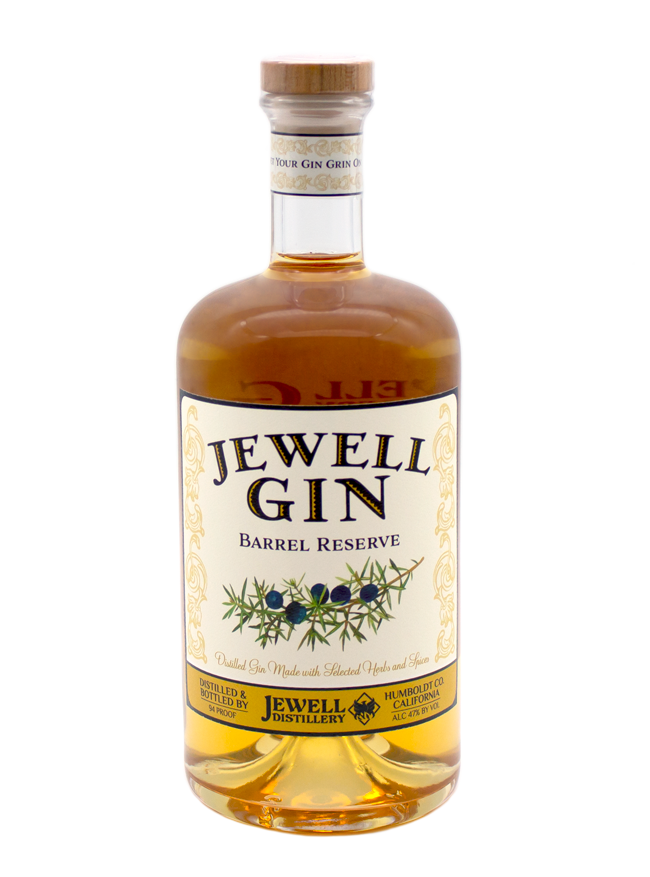 Jewell Gin – Barrel Reserve
This premium Barrel Reserve Gin is distilled and blended with pure mountain spring water collected in the mountains of Humboldt County, California.
Our unique Gin recipe has been allowed to aged in our used whiskey barrels till perfection.
It captures a beautiful honey color with aromas and flavors of toasted vanilla, maple, woodsy spice, and a hint of nutmeg.
A perfect spirit to sip neat and delicious in your favorite craft cocktails.