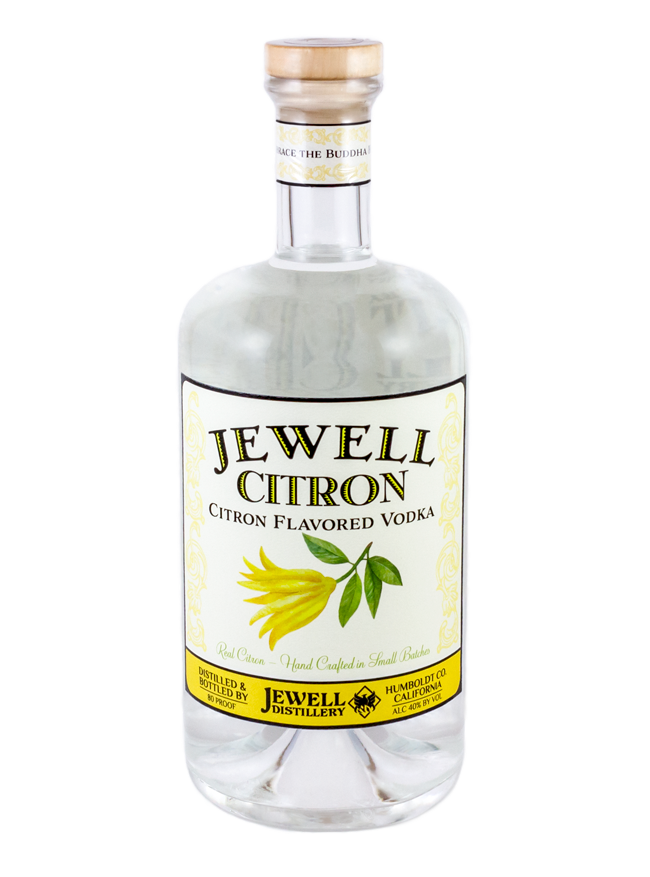 Jewell – Citron Vodka
80 Proof – 40% ABV – 750 ml
Ingredients: Jewell Citron Vodka is distilled from Grain Spirits of Organic Italian Wheat. This is a unique and exciting spirit made from Buddha Hand Citron fruit that is sourced direct from the ranch in California. The fruit is both macerated and vapor infused in the still, then blended with pure mountain spring water to capture the finest flavors possible.
Tasting notes: Jewell Citron Vodka offers exotic citrus aromas and flavors of lemon oil, soft herbal notes and a hint of citrus blossom on the finish.
How to drink: Enjoy neat, on the rocks, or in a favorite craft cocktail.
Jewell Citron Vodka Cocktail Recipes