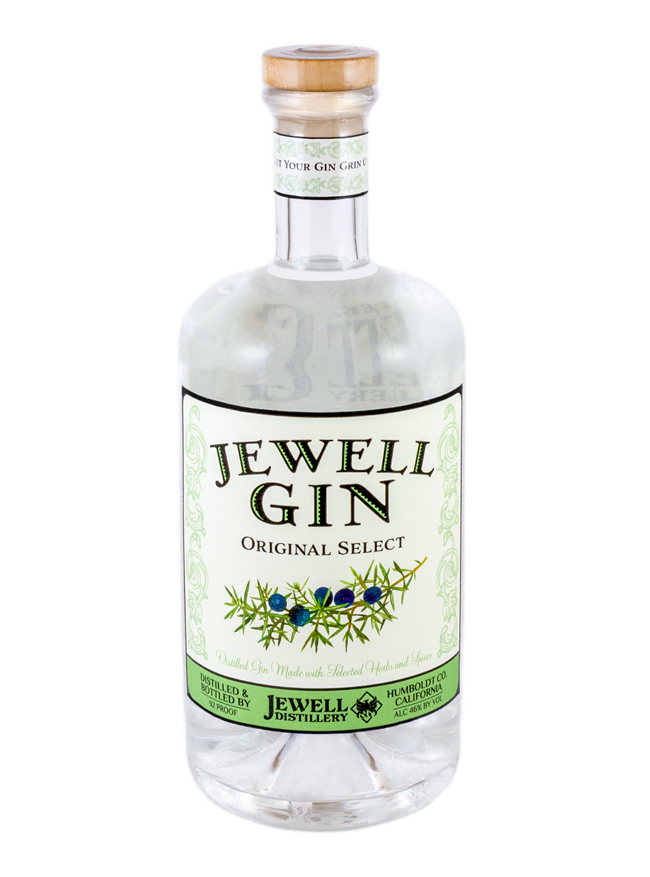 Jewell Gin – Original Select
92 Proof – 46% ABV – 750 ml
Ingredients: Jewell Gin is made form 100% Neutral Grain Spirits from Organic Italian Wheat and distilled in small batches. It is handcrafted from a selection of 13 botanicals of herbs, spices, and citrus.
Tasting notes: Jewell Gin has exceptional and unique flavors derived from blending juniper berries from 2 countries with 2 citrus fruits, coriander, star of anise, licorice root, rosemary and spices. The process of vapor infusion of botanicals in the "Gin Basket" on the still create a full bodied spirit with a more nuanced flavor profile and a long exotic finish.
Jewell Gin is blended with pure mountain spring water to capture the finest flavors possible.
How to drink: Enjoy Jewell Gin in your favorite cocktail, sipped neat or on the rocks.